Venus Fly Trap (B52)
Regular price
₹ 2,500.00
Sale price
₹ 1,350.00
Unit price
per
Sale
Sold out
Size

3-4 Inch bushy plant as in picture
Light

Venus flytraps should be kept in bright, but not direct sunlight. Direct sunlight in the summer can get too hot and damage the leaves, so it is best to avoid this. If the flytrap is kept indoors, it should be 4 to 7 inches away from fluorescent lights for optimal growth.
Water

Make sure to keep the soil in the pot consistently moist to wet, as these are bog plants. Do not let the soil dry out. To water the plant, place the pot in a shallow dish or saucer filled with water for a few hours every few days.
Growing Media

Venus Fly Traps prefer a well-draining, nutrient-poor soil mix. A good soil mix for Venus Fly Traps can be made from equal parts of sphagnum peat moss and perlite or sand
Introducing the rare and fascinating B52 Venus Fly Trap, a carnivorous plant that will surely add a unique touch to your indoor or outdoor garden. This stunning plant is known for its vigorous growth and impressive size, making it a favorite among collectors and gardening enthusiasts alike.
The B52 Venus Fly Trap features large, sturdy traps that are capable of capturing and digesting insects. These traps are lined with delicate hairs that trigger the plant to close and begin digestion when an unsuspecting insect lands on them. This fascinating plant is not only a great conversation starter but also a natural way to control pesky insects in your home or garden.
This Venus Fly Trap is a hardy and low maintenance plant that can thrive in a variety of environments. It prefers bright, indirect light and soil that is moist but well-draining. It's important to keep the soil consistently moist, as the plant will suffer if it dries out too much.
In addition to being a unique and captivating addition to your garden, the B52 Venus Fly Trap is also a great gift for any plant lover or collector. Order now and experience the wonder of this rare and captivating carnivorous plant.
Share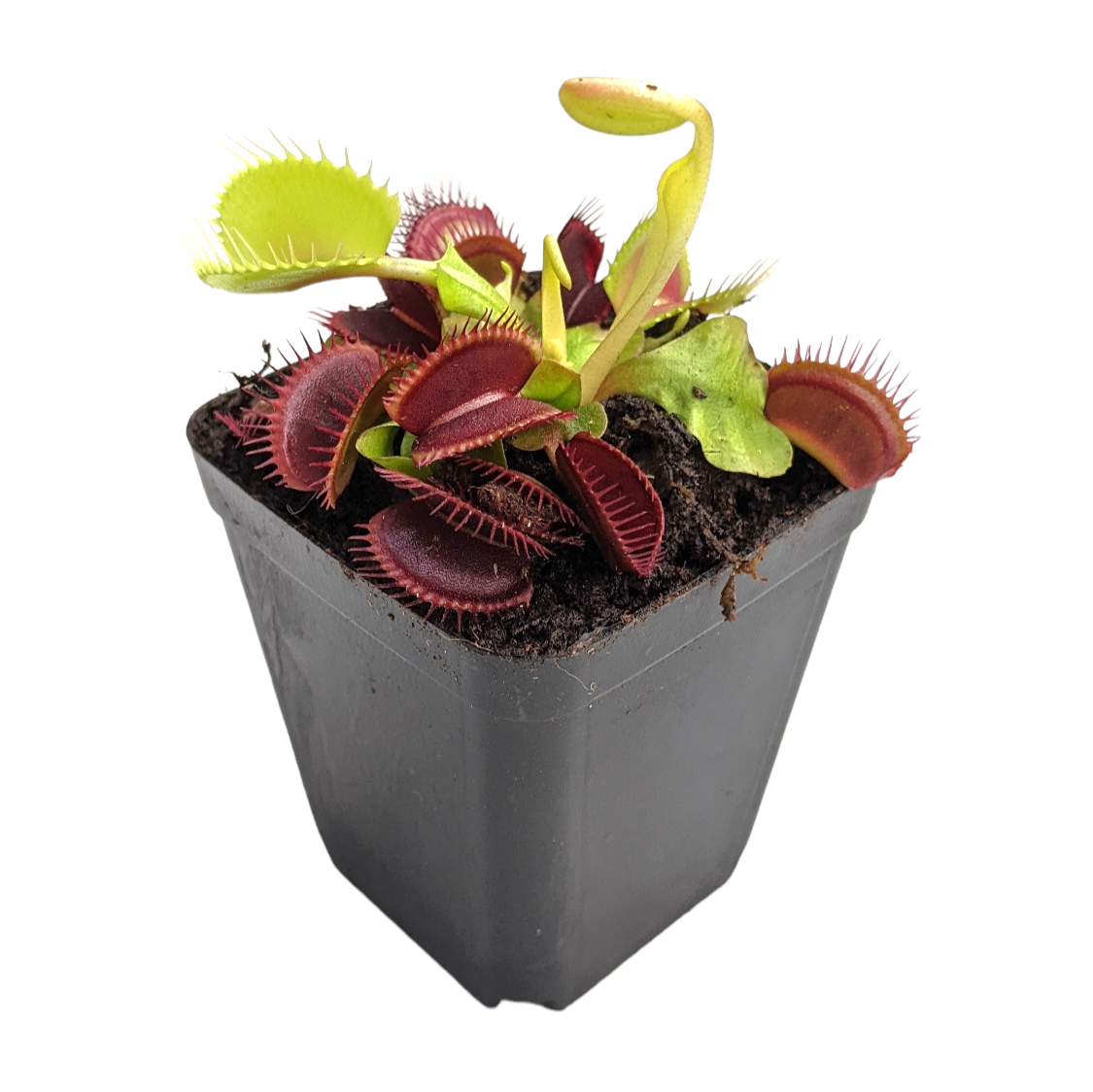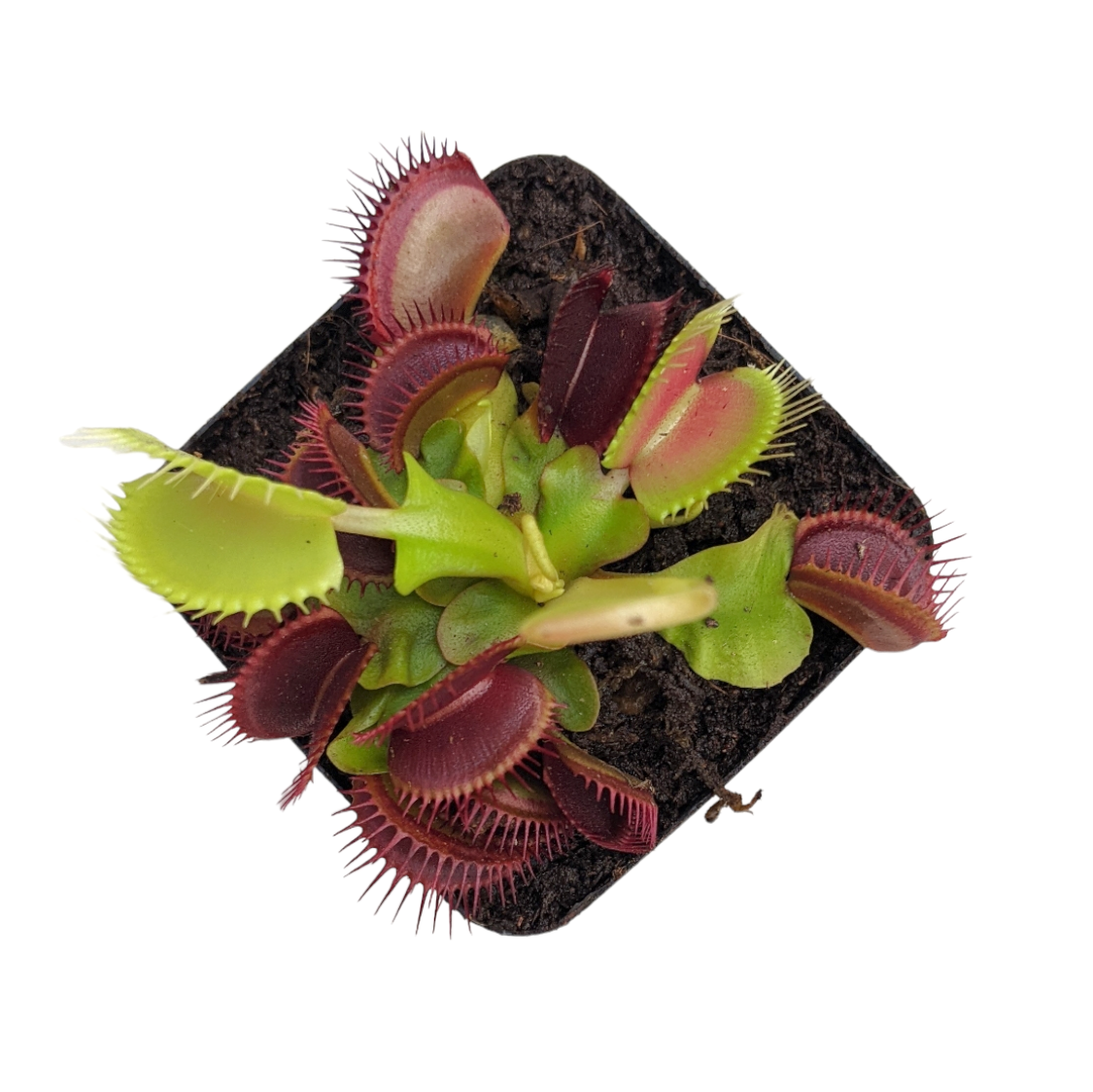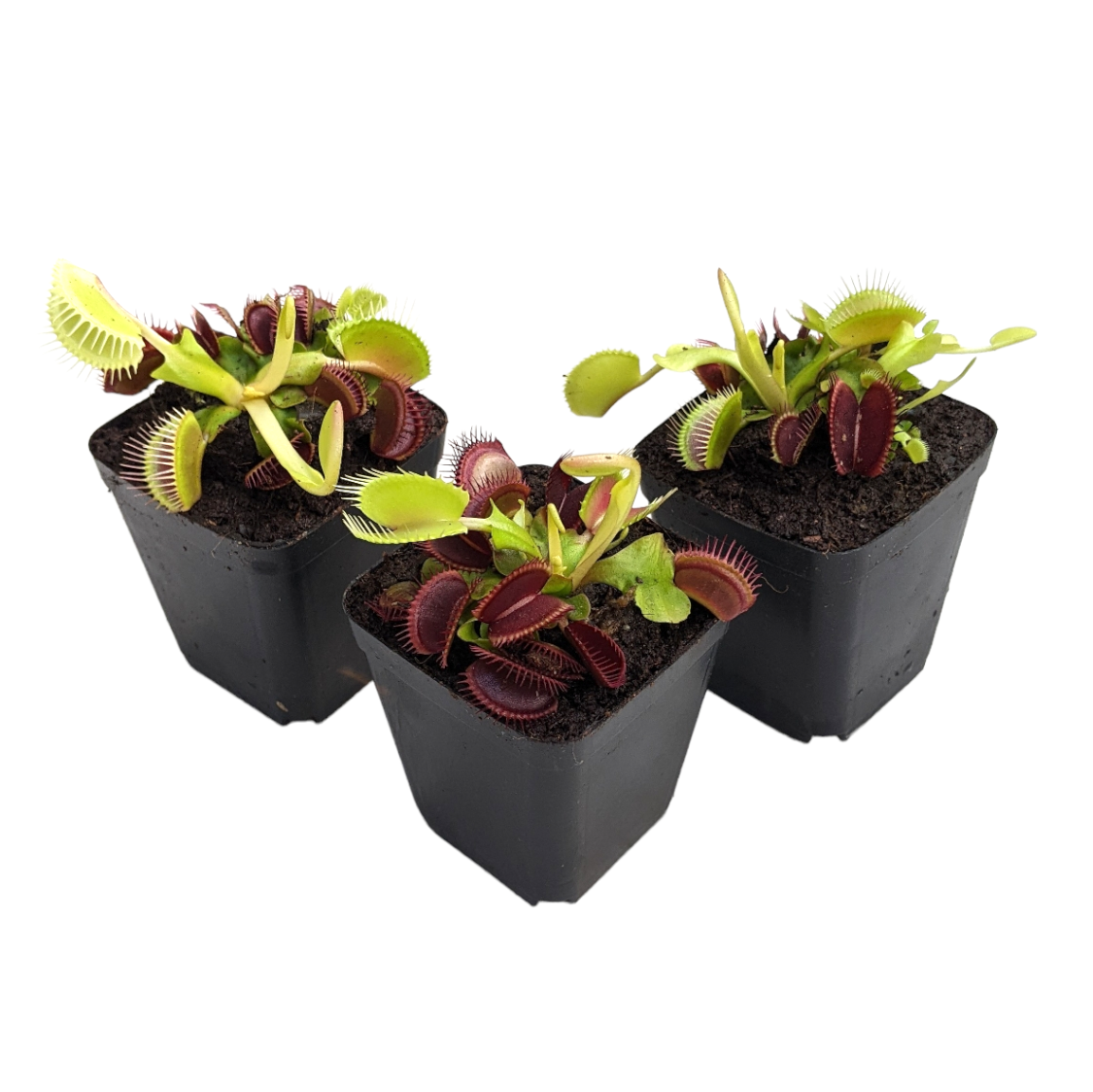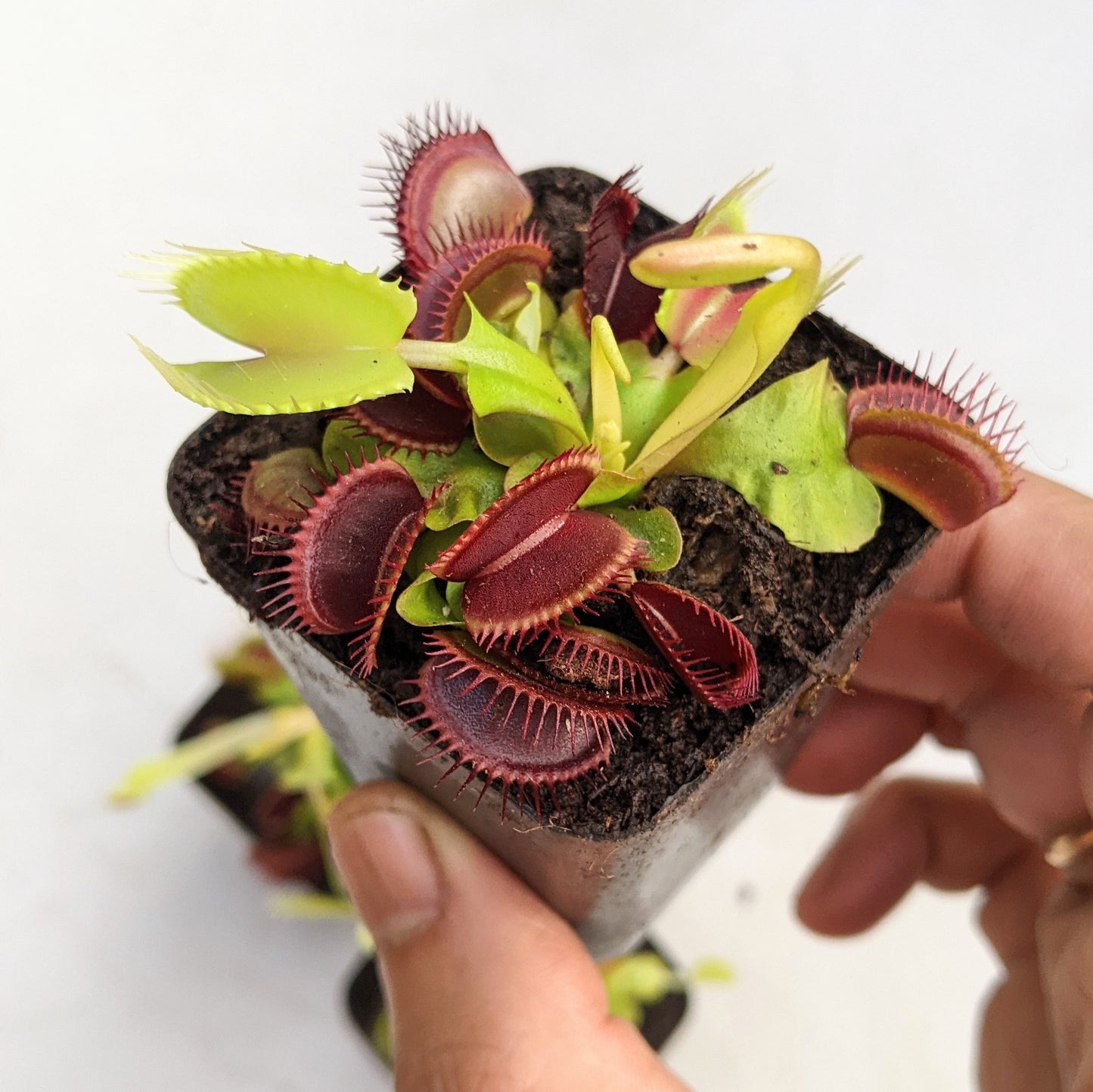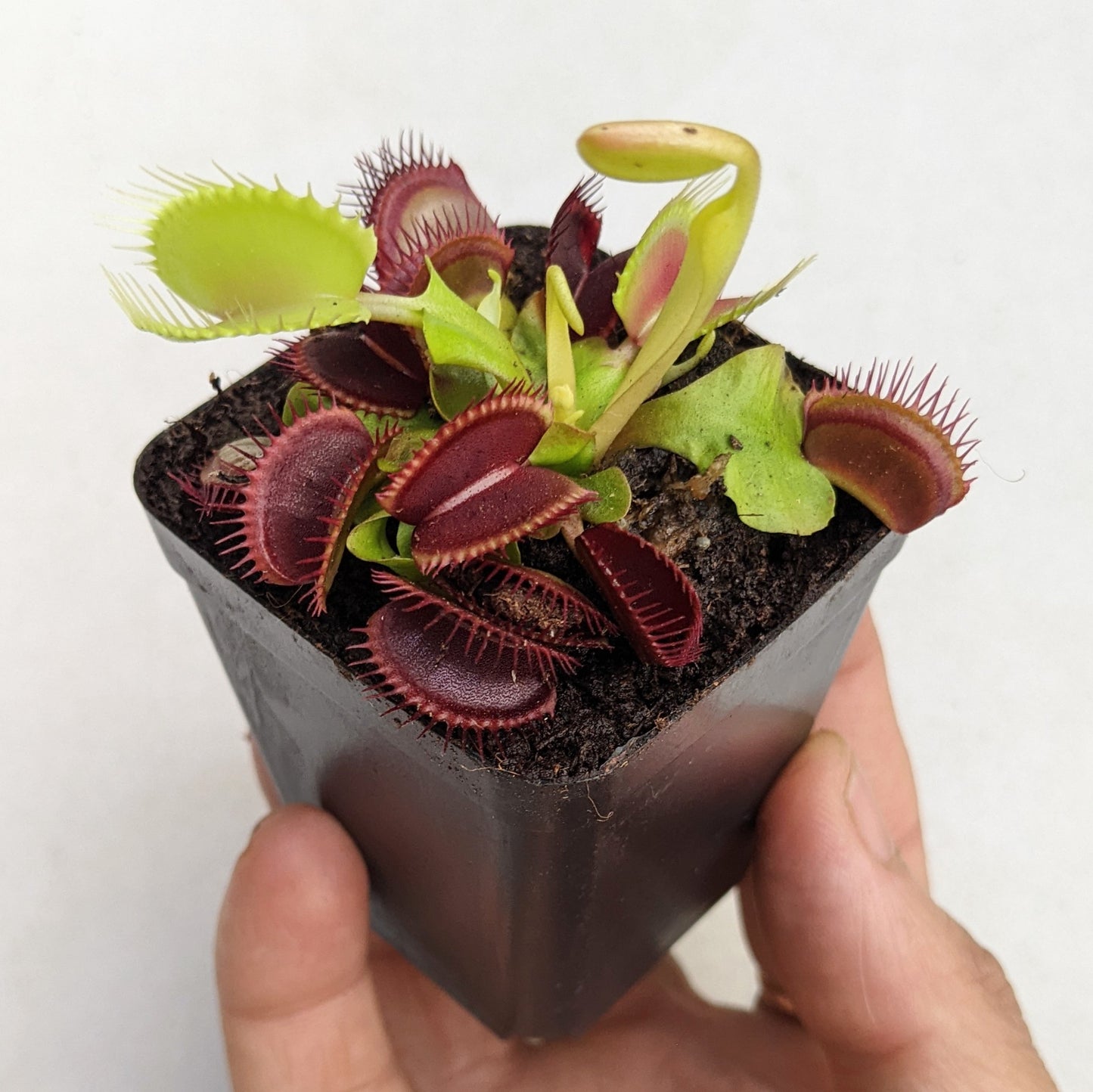 Collapsible content
Shipping

We ship our plants in weekdays ie. monday to friday. We avoid weekends because we don't want our parcel to get stucked at the postal office. Processing depends on several factors like the type of plant, when you order it etc. 

Standard shipping takes 4-6 days to reach, but it may vary during the holiday seasons and your location.
Where do you ship from?

Most of the plants get shipped from Pune, although we have a few different locations across India. And we ship all over India.
Cancellation policy

Orders are dispatched within 5 working days. Cancellations will be considered only if the cancellation request is made within 24 hours of placing an order.
Lovely Plant but looks slightly different
Plant is great, came in a lovely packing and reached me safely. Its growing very well and new shoots have come up too, only thing is the red color as shown in the images are still not there on the plant. So as i researched it, they say the plant needs a lot of sunlight for that to happen, so if buy this, dont expect the traps to already be bright red inside. Apart from that the plant is a flawless piece of beauty. Thanks for the lovely plant & top service as well .
Venus fly trap B52 plant
Excellent Service ..Received a health and bushy plant with. 7 to 8 traps..super fast service..from payment to receiving the plant in few day's..Thank you to team at Soiled.