Rhaphidophora Hayi
Regular price
₹ 1,689.00
Sale price
₹ 450.00
Unit price
per
Sale
Sold out
Rhaphidophora Hayi is an unusual plant with dark green foliage. They love to shingle and will do that once they have a support. Our Hayi were propagated from well mature plants.
Size: 0.5 to 10 inches in size.
Pot Size: Grown in 2.5 inch nursery planter
The above specifications are indicative only. The actual size and color of the plant may vary.
| | |
| --- | --- |
| Watering | Water only when the soil is dry. Do not let them stay wet for long. |
| Potting Mix | 40% Potting Soil + 25% cocopit + 25% Organic manure/Vermicompost + 5% charcoal chips + 5% perlite. |
| Light | They thrive well in bright yet indirect light. |
Initial Care (After receiving the plant)
Leave the plant in its nursery pot for a day or two, if the soil is looking dry and leaves are drooping, water the plant and keep in a shady location for a day. You can plant it in a larger pot after a few days and add a support to shingle.
Dispatch Details:
 Plant will be shipped in it's own nursery pot without the wooden board.
Share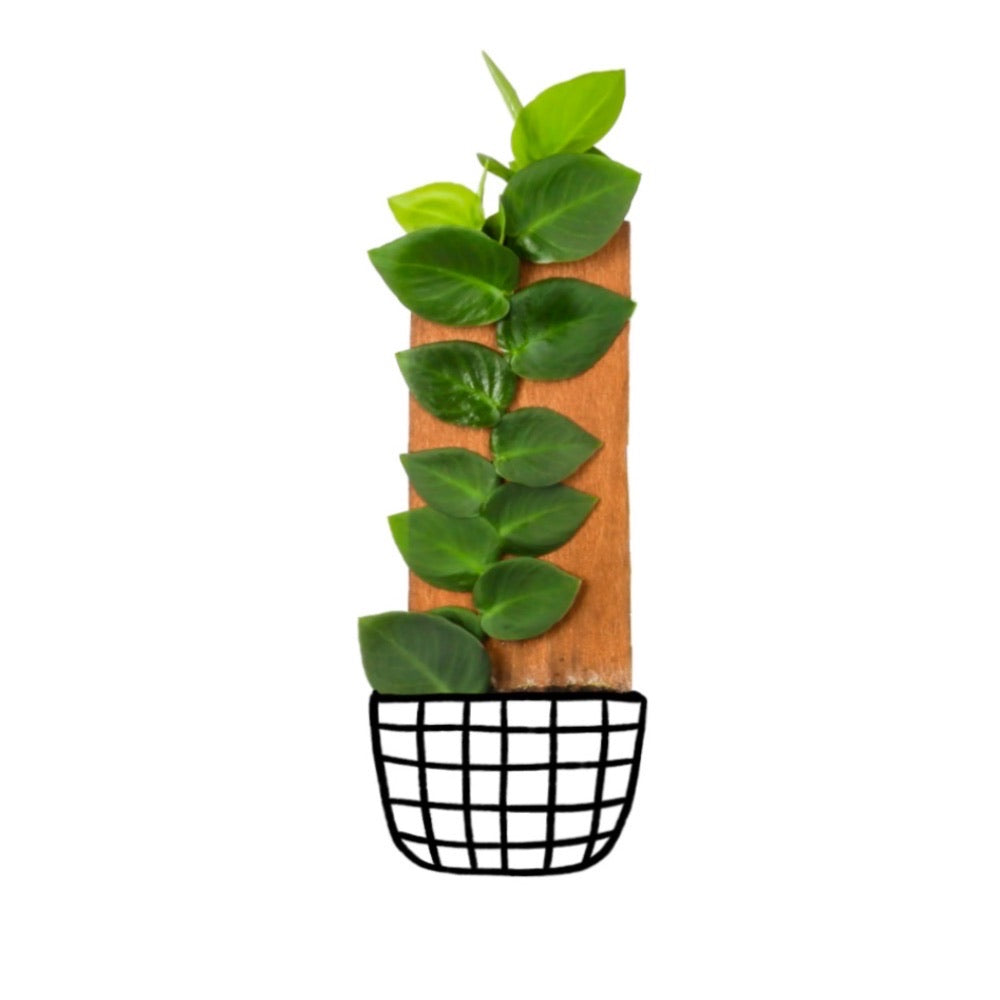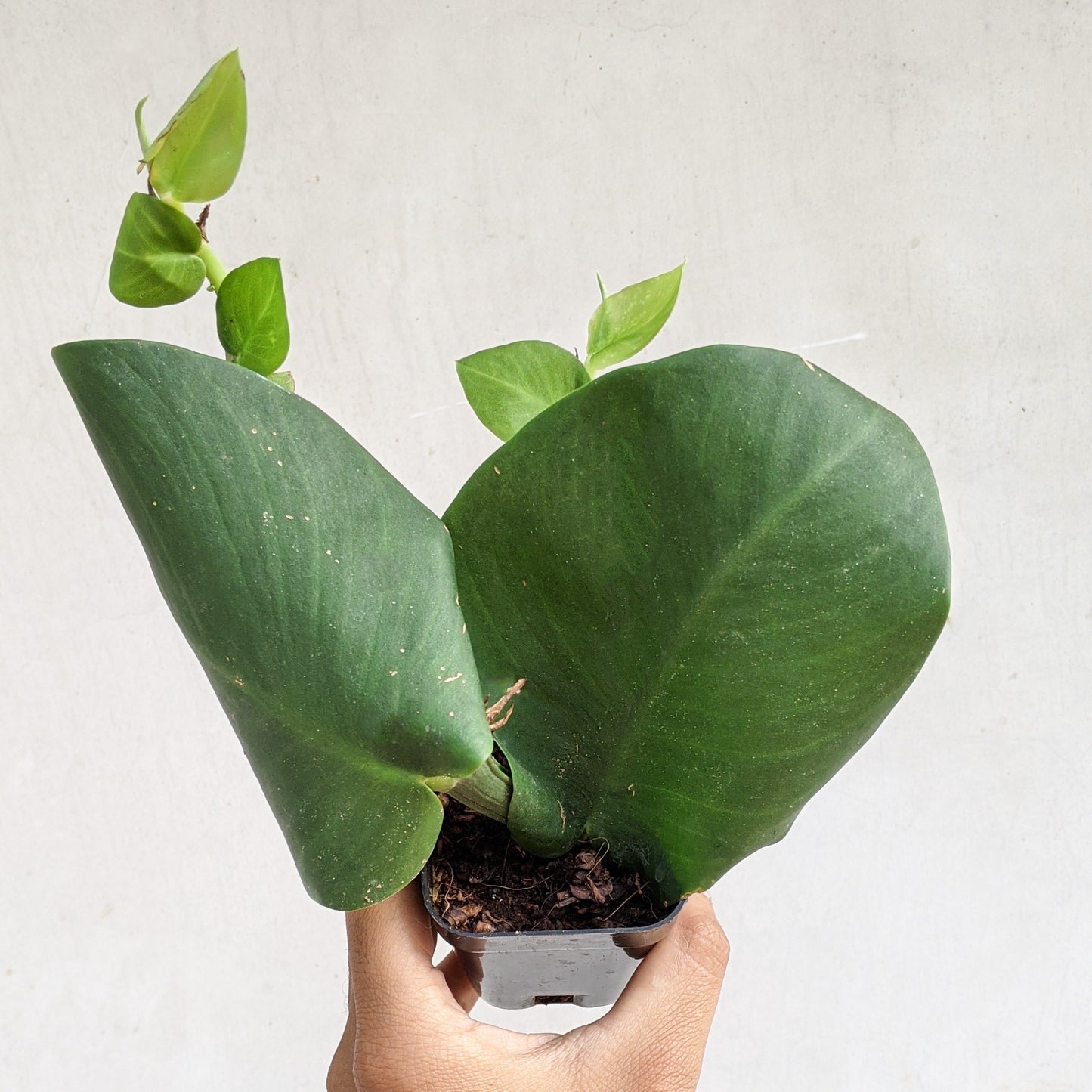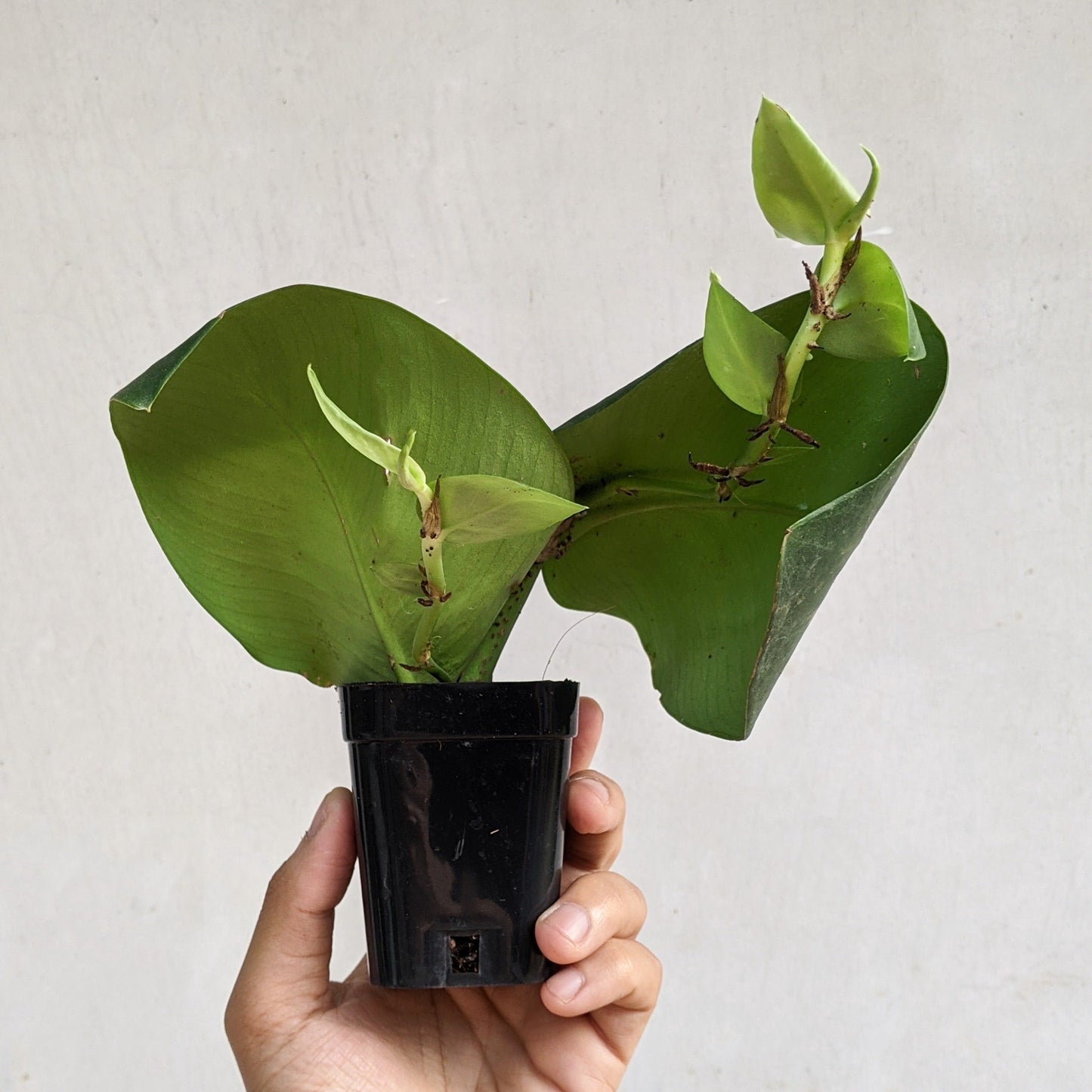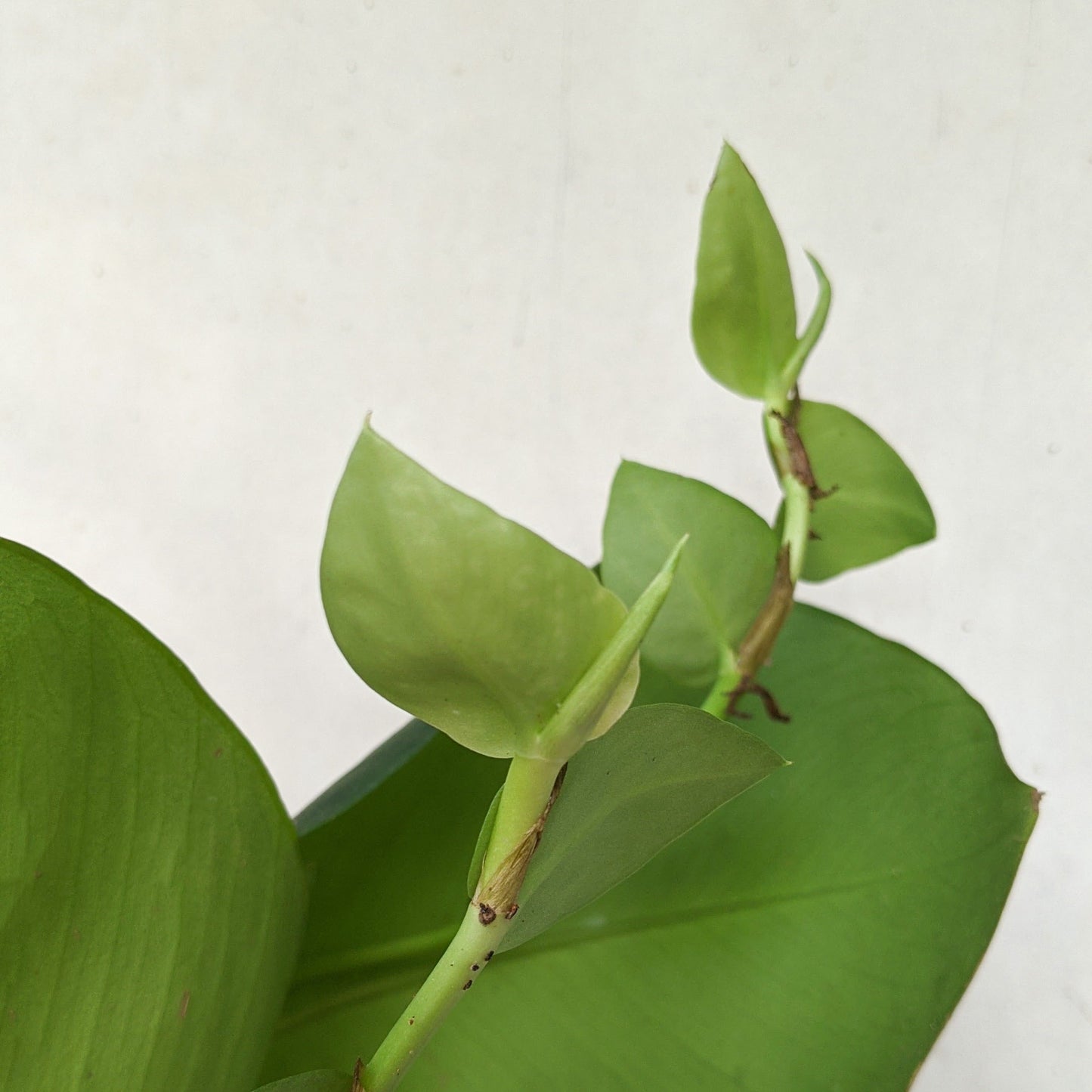 Collapsible content
Shipping

We ship our plants in weekdays ie. monday to friday. We avoid weekends because we don't want our parcel to get stucked at the postal office. Processing depends on several factors like the type of plant, when you order it etc. 

Standard shipping takes 4-6 days to reach, but it may vary during the holiday seasons and your location.
Where do you ship from?

Most of the plants get shipped from Pune, although we have a few different locations across India. And we ship all over India.
Cancellation policy

Orders are dispatched within 5 working days. Cancellations will be considered only if the cancellation request is made within 24 hours of placing an order.
Got it fresh
I received it freshly. With peet moss i guess. I have planted it near a brick wall. Assuming it would climb and spread over it. I have to wait and see. This is the 4th day after planting. It rained twice. Waiting for new shoots. Have to wait and see.
Non descript plant
I received a plant that did not look anything like the plant in the picture on site.A spindly, stringy plant with Tiny leaves. No response from soiled.in to my email.
Great Plant
Considering where it was coming from, got the plant in great condition. Must admit that when I initially got the plant, it looked a little underwhelming. However now that I have seen it grow, I'm guessing the plant grew a little in transit and hence the newest leaves looked limp.
I have had the plant for a little less than 2 months and it has grown so much (8 new leaves)! There are 2 growing points and the new leaves are large and lush.
I have once suggestion: Can you look at sending it mounted? It's not as fun mounting it on a moss pole.
awesome
Beautiful plant in healthy condition loved it
Tiny plant that did not resemble the one that I thought I was paying for
I paid up for my plant, received a confirmation mail on (27th May) and then everything went into a black hole. Not mails, txts or anything that told me about the status of my order. A week later I got a mail stating that my order is on its way, and then for a week or so no sign of the plant. When the tiny box arrived, I was taken aback. The plant was wrapped in some sort of foam not anything like the picture I had seen online. For that price and the time taken, I expected a better plant and a great experience. Unfortunately...