Pitcher Plant (Nepenthes Ventrata)
Regular price
₹ 2,339.00
Sale price
₹ 1,099.99
Unit price
per
Sale
Sold out
Nepenthes Ventrata is one interesting plant that attracts humans and insects alike. A truly unique and variable plant, it is perhaps not the best option for a novice grower - although it is said to be one of the easiest pitcher plants to grow. Therefore it will make a great choice for the enthusiast. The plant comes in a hanging plastic pot and is ready to start catching those flies!
Size: 12 inches approx with about 8-9 pitchers and two plants in a pot
Pot Size: Grown in 5 inches plastic hanging pot Pot.
Note: Drying up of some pitchers in transit is very normal. The plant produces a pitcher in each new leaf.
The above specifications are indicative only. The actual size and color of the plant may vary. There are a very few pitchers on our plants at the moment. All the plants are bushy with about two plants in each pot.
| | |
| --- | --- |
| Watering | Keep the soil moist at all times, making sure that the excess water drains away freely and the plant is not left sitting in water for any length of time. Keep misting the plant occasionally, they love high humidity. |
| Potting Mix | A soil mix of peat, sand, perlite, orchid bark and chopped Sphagnum works well. Pure live sphagnum moss or "orchid mix" is a good soil alternative. |
| Light | Nepenthes generally like bright light without much direct sun. About 50% sun or dappled shade is good. Thin, spindly plants or poor coloration are a sign of too weak a light.  |
Initial Care (After receiving the plant)
Leave the plant in its nursery pot for a day. if the medium looks dry, water it and always make sure to keep the medium moist but not soggy.

If the plant has been recently moved so the natural secretions drain out, fill each pitcher with about 1" of distilled water.
Dispatch Details:
 Plants will be shipped in the same hanging pot.
Share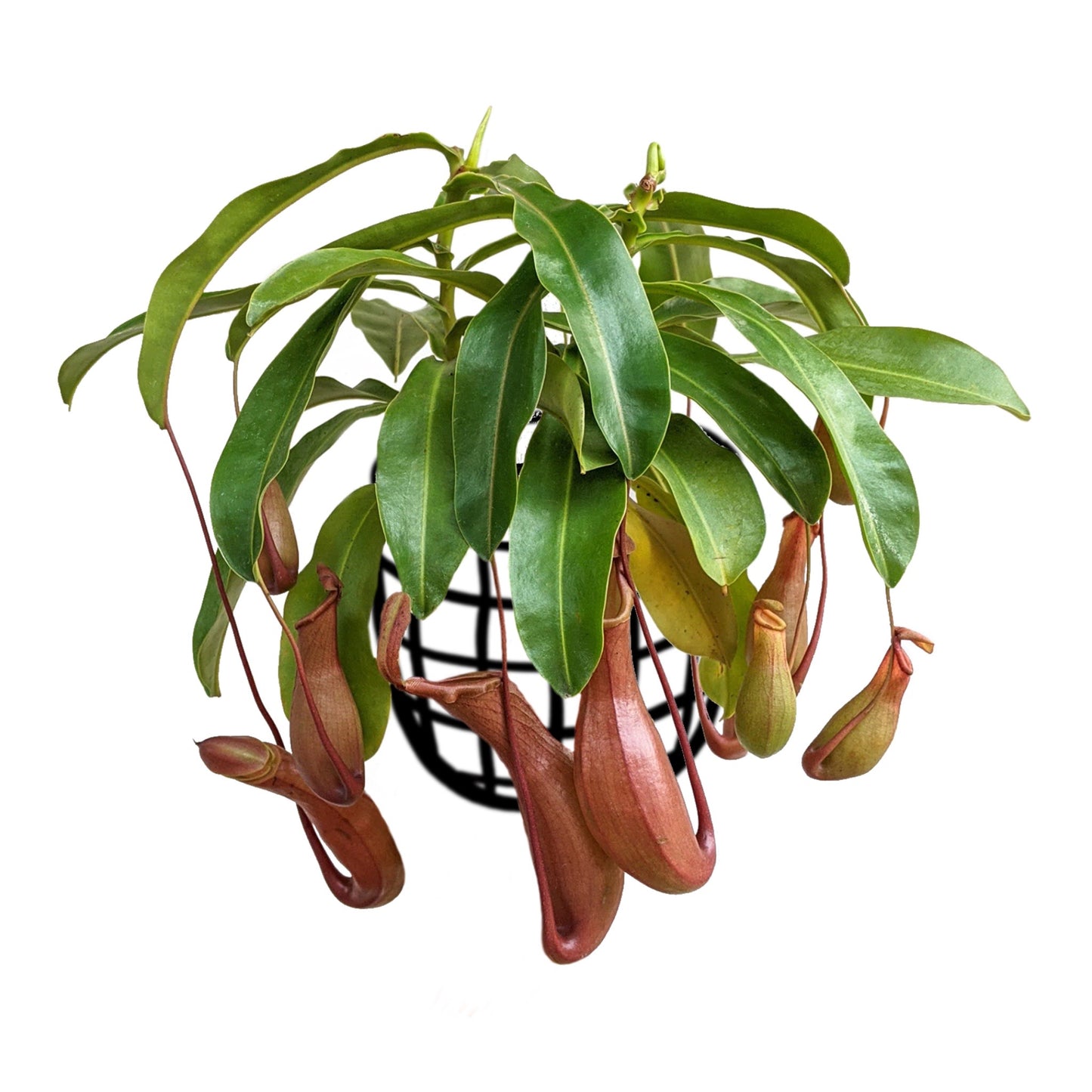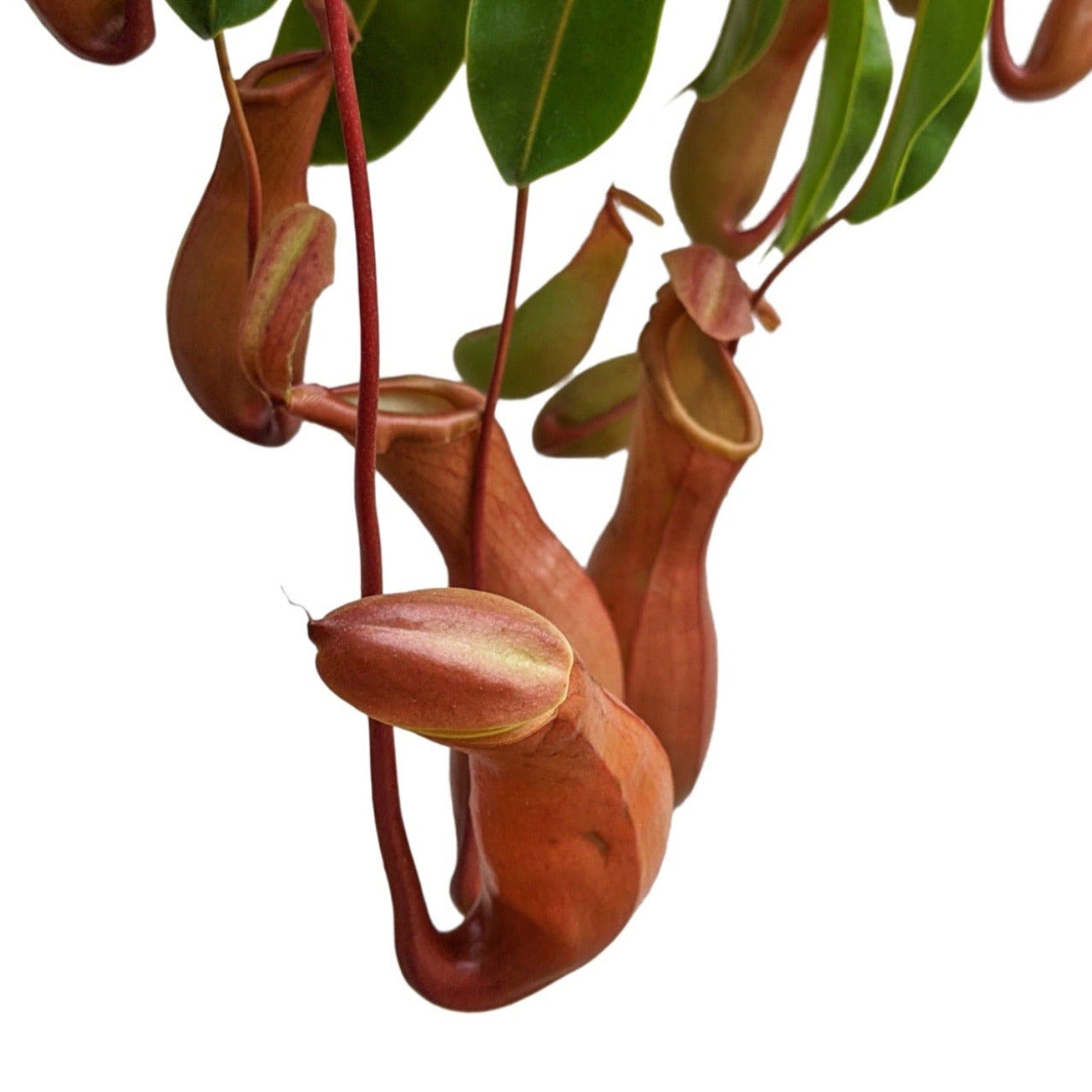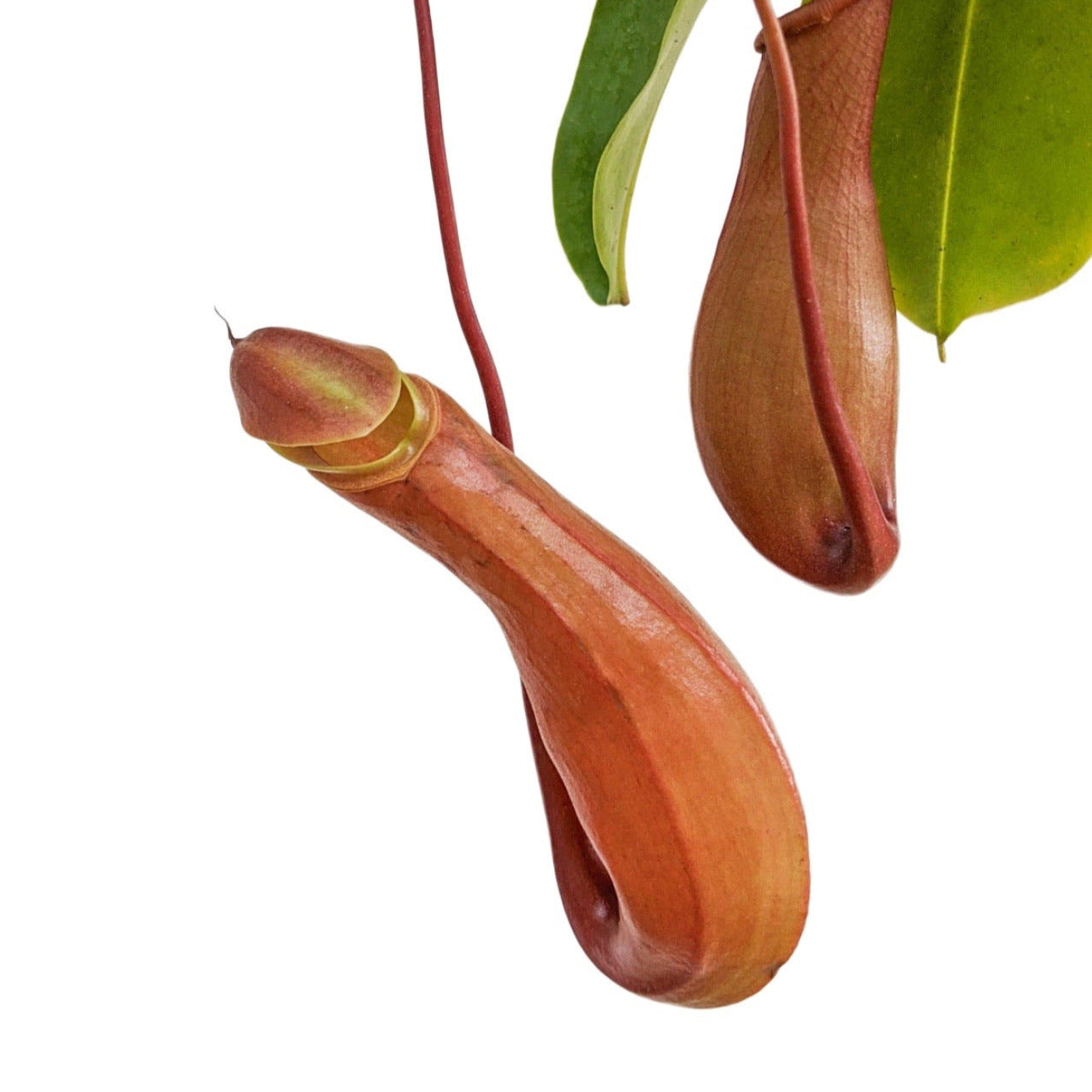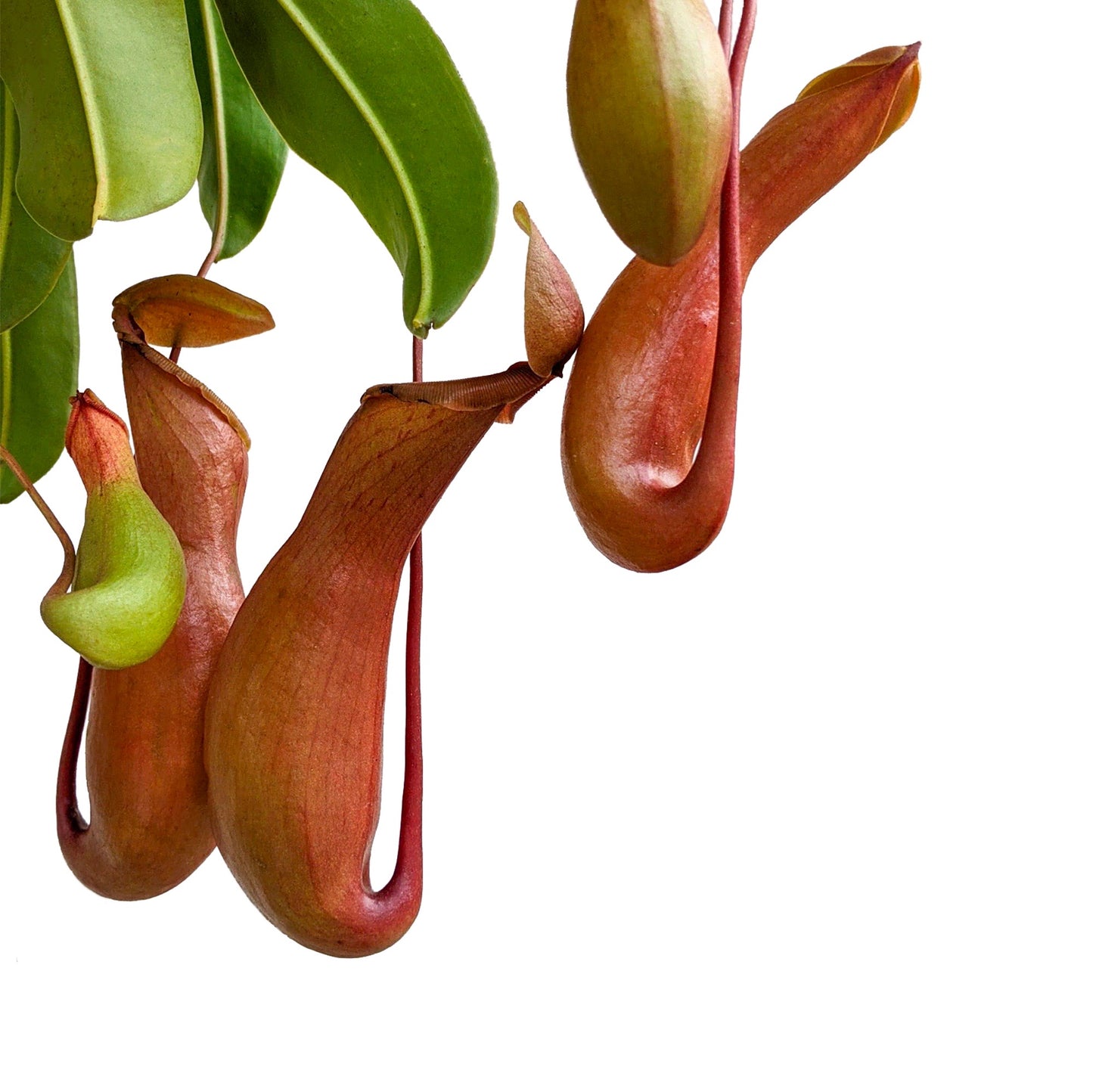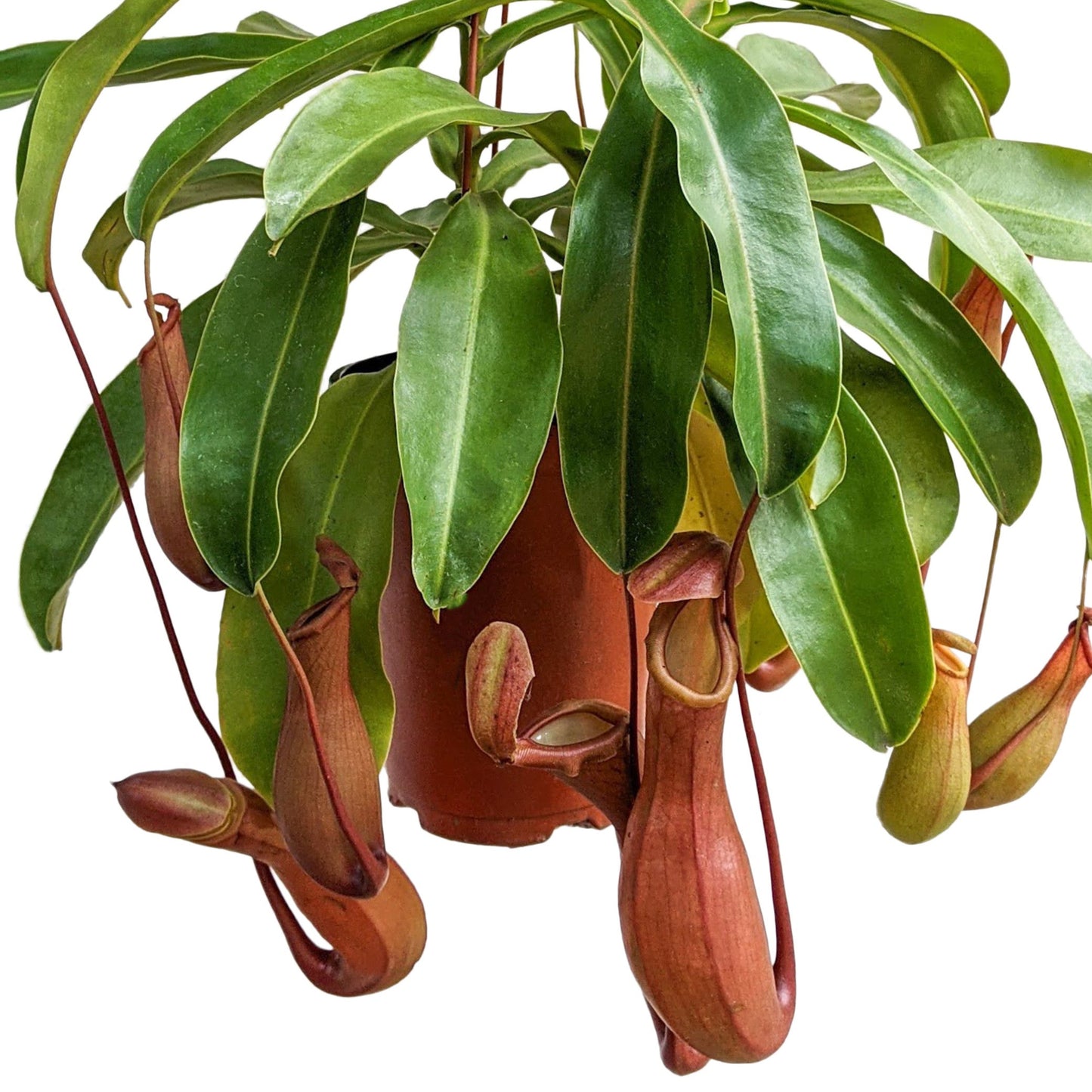 Collapsible content
Shipping

We ship our plants in weekdays ie. monday to friday. We avoid weekends because we don't want our parcel to get stucked at the postal office. Processing depends on several factors like the type of plant, when you order it etc. 

Standard shipping takes 4-6 days to reach, but it may vary during the holiday seasons and your location.
Where do you ship from?

Most of the plants get shipped from Pune, although we have a few different locations across India. And we ship all over India.
Cancellation policy

Orders are dispatched within 5 working days. Cancellations will be considered only if the cancellation request is made within 24 hours of placing an order.
Healthy plant
Received in a very good condition, well packed and hyderated
Pitcher plant
Plant received in good condition. Thought it was priced a bit high.
Good delivery
Got 3 plants ordered - 2 nepenthes and lipthops.. arrived in good condition . Size of Nep is very good for the money spent.. well done team
Healthy plant
The plant arrived in healthy state and in very good condition.
Arrived intact
I received a healthy plant that arrived intact. There was no breakage during transit. The only issue I find is that my email queries went unanswered. Received the plant in due course so no complaints.